Trekking in Nepal 2024 is the right decision you'll ever make. There are multiple day hikes, tours, heli return trekking, and more to explore trekking destinations in Nepal. There are several things to know before trekking in Nepal. Either it is about preparation, planning, choosing the right destination, and knowing the history and culture of Nepal.
Table of Contents
After the earthquake in Nepal in 2015 AD and the COVID pandemic in 2020, this is the perfect time to explore the culture, heritage, and amazing Himalayas. Even more, the sherpa of the Everest region, Tamang and Tibetian culture of the Tamang heritage trail, and so on.
Nepal has a roughed and amazing landscape. People are quite helpful and humble towards everyone. There are eight highest mountains, with over 8000m peak, situated in Nepal. From snow-capped mountains to the light of Asia, Gautam Buddha was born here.
We highly suggest trekking the Everest region for a challenging and rewarding trek, the Annapurna region for beginners, and the Langtang for someone who has never trekked but wants the panoramic snow-capped mountain view. There are other regions, too; we'll talk about them onward.
Advantages of Trekking in Nepal 2024
There are various advantages and benefits of trekking in Nepal for 2024. Not only in 2024 but every year. The key advantages of trekking in Nepal are listed below:
Spectacular Scenery
Trekking in Nepal will offer you a diverse range of terrains, from lush subtropical forests to high-altitude rough landscapes. This provides trekkers consultants with a challenging and memorable trekking experience. There are iconic mountain peak views to explore, like Mount Everest (8,849 meters / 29,032 ft), Lhotse (8,516 meters / 27,940 ft), Annapurna (8,091 meters / 26,545 ft), (Makalu 8,481 meters / 27,825 ft), etc.
Not only the mountain but also the glacier lakes and rivers in between the trail add to the scenic beauty. Many trekkers in Nepal also come to Nepal to enjoy the sunrise and sunset views over the Himalayas.
Cultural Richness
Nepal is also home to a diverse range of ethnic groups and cultures, which hold their unique language and traditions. While trekking in Nepal for 2024, you'll often pass through inhabited communities such as Sherpas, Gurung, Thakalis, and Tamang, which will provide rich culture.
Furthermore, the traditional architects of Nepal are quite famous for their carved wooden houses and pagoda-style templates. You can visit the monasteries and stupas along the trekking trail, which showcase religious art and symbols.
Local Festivals and Celebrations
Many people trekking in Nepal for 2023 also planned their trekking in the local festival and celebration, which falls between September and November. The main festivals are Dashain and Tihar. At the same time, there are other festivals too. The Nepal festivals involve traditional dance, music, and religious rituals, providing insights into the spiritual aspect of Nepalese tradition.
There are also some trekking routes passing by historic sites, such as ancient temples and ruins, showcasing Nepal's rich culture, history, and architectural heritage.
Teahouse Trekking Experience
The teahouse trekking experience is a popular and distinctive aspect of trekking in Nepal, especially in Langtang, Annapurna, and the Everest Region. The teahouse trekking experience includes staying in a local lodge along the trekking route. The teahouse provides basic accommodation, including a simple room with a bed and blanket. Most tea houses don't have attached toilets, while some have outside the building.
Local families run these tea houses, and staying there provides an opportunity to experience the warm hospitality of Nepalese People. They serve the meals in the dining area, which provides a social environment to interact with fellow trekking. There is firewood in the center of the dining table to keep the temperature warm at higher altitudes.
10 Best Treks in Nepal To Explore in 2024
Everest Helicopter Tour
The Everest Helicopter Tour is a thrilling and easy way to witness the majestic beauty of the Everest region in just one day. The tour can start from Kathmandu or Pokhara to Kalapatthar and a 4.1km hike to the base camp of Everest for the view. As soon as you reach Kalapatthar, you'll be amazed to see the world's highest peak.
You'll also be able to see different mountain peaks and mountain ranges next to Mount Everest. While coming back from a helicopter, you can also get to see iconic sites such as Khumbu Glacier, Gokyo Lakes, Namche Bazaar, and Tengboche.
Annapurna Base Camp
Annapurna base camp trek offers a wide range of trekking options, depending on whether it is a short itinerary or long. During the trekking, you'll be witness to breathtaking views of Annapurna, Machapuchare, Dhaulagiri, Nilgiri, and other Himalayan. The trekking route is diverse, from sub-tropical forests to alpine meadows and high-altitude deserts. For trekking Annapurna, you'll have a one-day stay at Pokhara to relax and enjoy the lakeside view.
Everest Base Camp Trek
Everest Base Camp is situated at an altitude of 5,364 meters. The trek trail takes us towards the Kala Patthar (5,545 meters), which is a viewpoint that offers panoramic views of Everest and the surrounding peaks. The Trekking route involves Sherpa villages and provides opportunities to learn about their traditions, visit monasteries, and experience the Sherpa way of life.
The trek route and teahouses are well established. Trekkers can find comfortable lodges along the route, making it accessible to a wide range of travelers. The trail will take us to Sagarmatha National Park, which is a UNESCO World Heritage Site.
Annapurna Base Camp Helicopter Tour
The Annapurna Base Camp Helicopter Tour is a unique and exhilarating way to experience the landscape and snow-capped mountains of the Annapurna region. The tour lets you experience the world's tenth-highest mountain, including an aerial view of the Annapurna mountain range. Also amazed to see the peaks like Annapurna I, Annapurna South, Machapuchare, and Hiunchuli.
After landing at Annapurna Base Camp, you can take some stunning photographs and experience the sensation of reaching the heart of the Annapurna Sanctuary.
Manaslu Circuit Trek
The Manaslu Larke Pass Trek is an adventurous journey around the eighth-highest mountain in the world, Mount Manaslu. It is one of the less crowded trekking routes, which provides a more remote and off-the-beaten-path experience compared to some other popular trekking destinations in Nepal.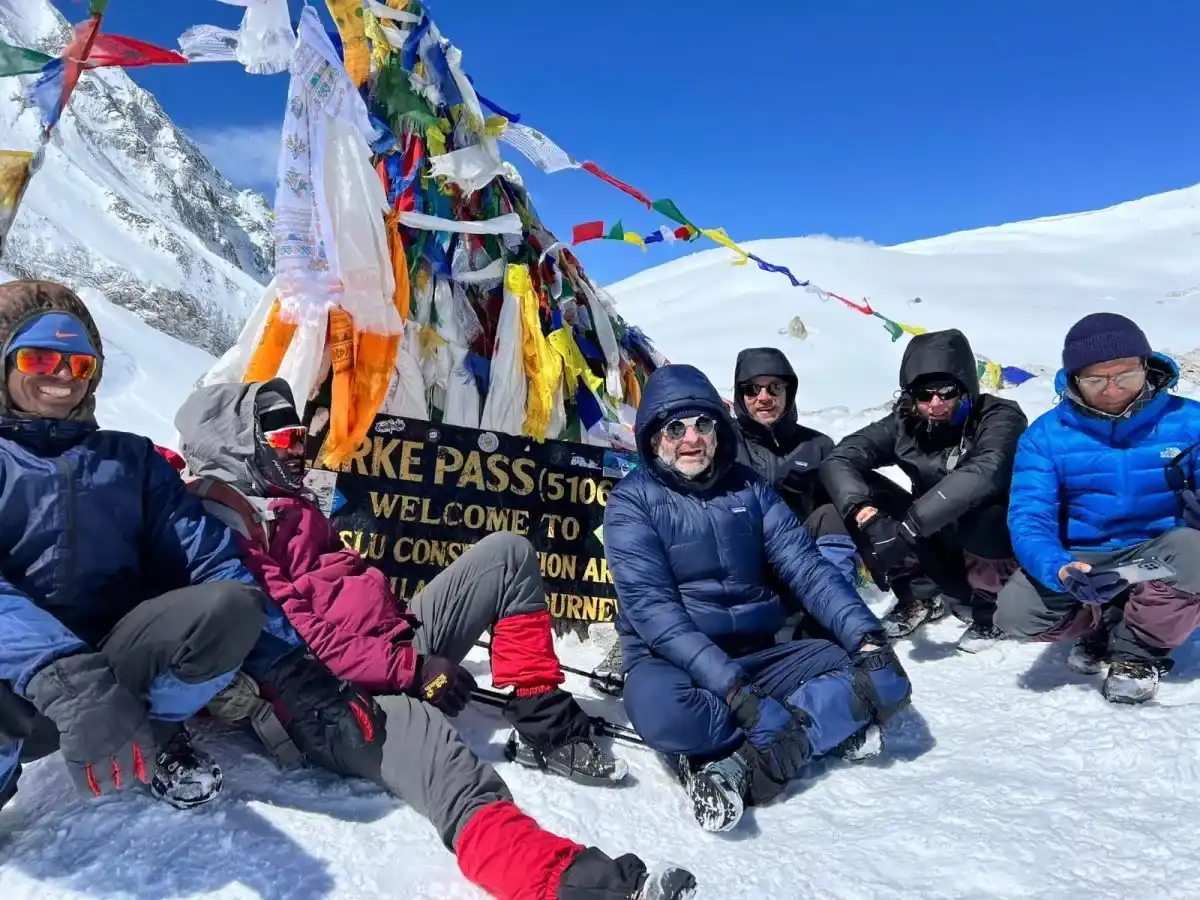 One of the highlights of the trek is crossing the challenging Larkya La Pass (5,160 meters), which rewards trekkers with the sensation of achievement. The trek passes by several Buddhist monasteries, like Ribung Gompa and Mu Gompa. The Manaslu region is a restricted area, and trekkers are required to obtain a special permit. This helps in regulating the number of visitors and promotes sustainable tourism.
Everest Three-Pass Trek
The Three Pass trek route consists of crossing the three high-altitude mountains named Kongma La Pass (5,535 meters), Cho La Pass (5,420 meters), and Renjo La Pass (5,360 meters). Each pass gives an amazing panoramic view. This trek also takes us to visit Everest Base Camp as well as Kala Patthar, Gokyo Lake, and Gokyo Ri.
It is a less trekked destination, and the trekking level is difficult for normal trekkers. Someone who has 30 days in Nepal for trekking can prepare and acclimatize properly and do this trek for a remarkable memory.
Upper Mustang Trek
Upper Mustang is a restricted area for trekking and holds special permits for trekkers. The trek takes you to high-altitude desert landscapes that have deep canyons and crisp cliffs. The trek trail is filled with historical places, monasteries, and intricate mud-brick houses.
This region is highly influenced by Tibetan culture and tradition. Many people come here in between the Lo Manthang Festival, which is a three-day festival of masked dance, rituals, and cultural performances.
Langtang Valley Trek
Langtang Valley Trek is an ideal trek for beginners or someone who wants to start a trekking journey. The trek can be finished within 9 days. The trek destination is Kyanjin Gumba and also Kyanjin Ri or Tserko Ri which offer snow-capped mountain views and also need to acclimatize properly at Kyanjin Gumba for this one-day hike from Tianjin gumba.
Also, the cheese factory visit must be your choice to look at on your acclimation day. You can visit the factory to learn more about the traditional cheese-making process.
Kathmandu Valley Trek – 3 Days
The three day Kathmandu valley trek takes you tosundarijal, chisapni, nagarkot, and Changunaryan. This three-day trek also offers a beautiful sunrise view from Nagarkot on day 2. You'll also get to explore the Changunarayan temple, which is the oldest temple and also one of the UNESCO World Heritage sites known for its historic and architectural significance.
Tamang Heritage Trail Trek
Tamang Heritage Trail is a beaten and roughed trekking trail. The trail needs 6-7 hours of trek daily. You'll get to explore the beautiful view from Nagthali. The Tibetan and Tamang cultures influence the trail route.
You can also combine the Tamang Heritage Trail and Langtang Valley Trek, which can be completed in 13 days.
Trekking Seasons In Nepal For 2024
The best season to trek in Nepal depends upon the region you plan to explore, as different regions vary in different climates and weather. In general, there are two primary trekking seasons in Nepal.
Autumn (September to November)
Autumn is considered the ideal trekking season in Nepal as the weather is stable, with clear skies, mild temperatures, and excellent visibility. The daytime temperature is between 15°C and 25°C (59°F to 77°F), providing comfortable and warm trekking conditions, while the night temperature is lower and can make you feel cold. We recommend you get a 3-season sleeping bag provided by your trekking agency for your comfort.
The landscape is vibrant with lush vegetation, and the mountain can be seen clearly. The sunrise view at 5 am is awesome on most trekking destinations. Meanwhile, December can also be considered for trekking if you love the cold.
Everest Base Camp, Annapurna Circuit, and Langtang Valley trail are particularly popular during the autumn season.
Spring (March to May)
Spring is the second-best trekking season in Nepal, offering mild temperatures, blooming rhododendrons, and a lively atmosphere. Temperature can range from 15°C to 20°C (59°F to 68°F) at higher altitudes during the day and meanwhile cold at night.
The scenes are amazing, with colorful flowers and green mountains. The popular trekking destinations in the spring season are Annapurna Base Camp, Everest Base Camp, and Upper Mustang Trek.
Monsoon season (June to August) is not preferable for trekking in Nepal due to slippery routes, heavy rain, leeches, and obscured views.
Preparation For Trekking in Nepal For 2024
Documentation
The required documentation for trekking in Nepal include:
A Copy of Passport
Passport Size Photo
Trekking Permits
Choose Trekking Destination Wisely
When choosing a trekking destination in Nepal. Make sure you are prepared. My Suggestion for beginners is to go to Langtang Valley Trek and Tamang Heritage Trek. For the Mid-level, you can go to Everest Base Camp or Annapurna Base Camp trek. For an experienced trekker, you can get to Everest Three Pass and Manaslu Larke Pass Trek.
Prepare and Research About Trek
Research and plan for every difficulty that you might face during your trekking. You must be physically fit and mentally prepared for trekking and find out the necessary information before starting your trekking. You can consult with My Everest Trip to learn more about trekking routes in Nepal.
Equipment Checklist
Down or fiber-filled waterproof jacket and trousers
Lightweight cotton long pants
Fleece jacket or pullover
Warm cotton trousers
Sun hat or scarf)
Heavyweight gloves or mittens with waterproof
Lightweight gloves
Sunglasses
Raincoat
Trekking boot
Thick socks
Light socks
Sandals
Travel Insurance
Travel insurance is required while trekking in Nepal. For rescue and emergency helicopter rescue, the funds are provided by Insurance. So make sure your travel insurance has coverage up to your trekking elevation and also covers the helicopter rescue and medical charges.
Guide and Porter
Hiring a guide is necessary for trekking in restricted areas as well as in other regions. Having one English-speaking guide will not only enhance your trekking experience but also make sure of your safety. They also ensure accommodation in peak season and many other things. Hiring a porter will carry your bag and help you while you're hiking and exploring.
What do we offer for trekking with my Everest Trip?
We offer a variety of trekking services while you choose to trek with My Everest Trip. Below are some of the services we offer while trekking in Nepal in 2024.
Guide and Porter During the Trekking.
Travel Insurance, Salary, Food, and Accommodation For Guide and Porter.
Food and Accommodation During the Trek.
Rescued operation in case of Emergency During Trekking (funded by Insurance).
Your Safety and Responsibility During Trek.
Personalized Suggestions and Advice For Trekking.
Mentally and Physically Preparation.
24/7 Contact Support During Trekking.
Friendly and English Speaking License Guide.
Helicopter Tours and Heli Return Trekking Packages.
We provide oximeters to check pulse, oxygen, and heart rate.
Private Vehicle for Arrival and Departure.
TIMS Permit, Restricted Area permits, Trek Map, and many more.
Featured Trek Option in Nepal Upon Category
There are many trekking options in Nepal, depending on your preference and adventure level. Here is a summary of the different categories.
Easy / Moderate One-Day Hikes
Nagarkot Day Hiking trip is the most popular hiking route near Kathmandu. The trip includes the most popular Himalayan views, pine forests, terraces, the typical Newari Villages, mixed culture, Lush valleys, and more.
Enquire Now
Namobudhha day hiking trip is Nepal's second most popular day hiking trip. Namobudhha day hiking trip offers superb Himalayan views, green forest, Local Newar culture, and the famous Namobudhha Monastery.
Enquire Now
Multi-Day Hikes
Sunrise and Sunset tours in Nepal will give you a superb blend of culture and historical sightseeing in Kathmandu Valley and a breathtaking Himalayan panoramic view in Nagarkot.
Enquire Now
The Kathmandu Valley trek, 3 days, is an amazing journey for you if you want to immerse yourself in the culture of Kathmandu and have…
Enquire Now
Long Trekking Routes in Nepal 2024
Everest Base Camp Trek: Adventure and trekking to Everest Base Camp (5364 m) in Nepal. Cost-effective trek to EBC, 12 Days Everest Base Camp Trek. Book now.
Enquire Now
Annapurna Trek, also famous as ABC Trekking (short Annapurna base camp trek), is the busy trekking route in the Annapurna region. This ABC trekking package…
Enquire Now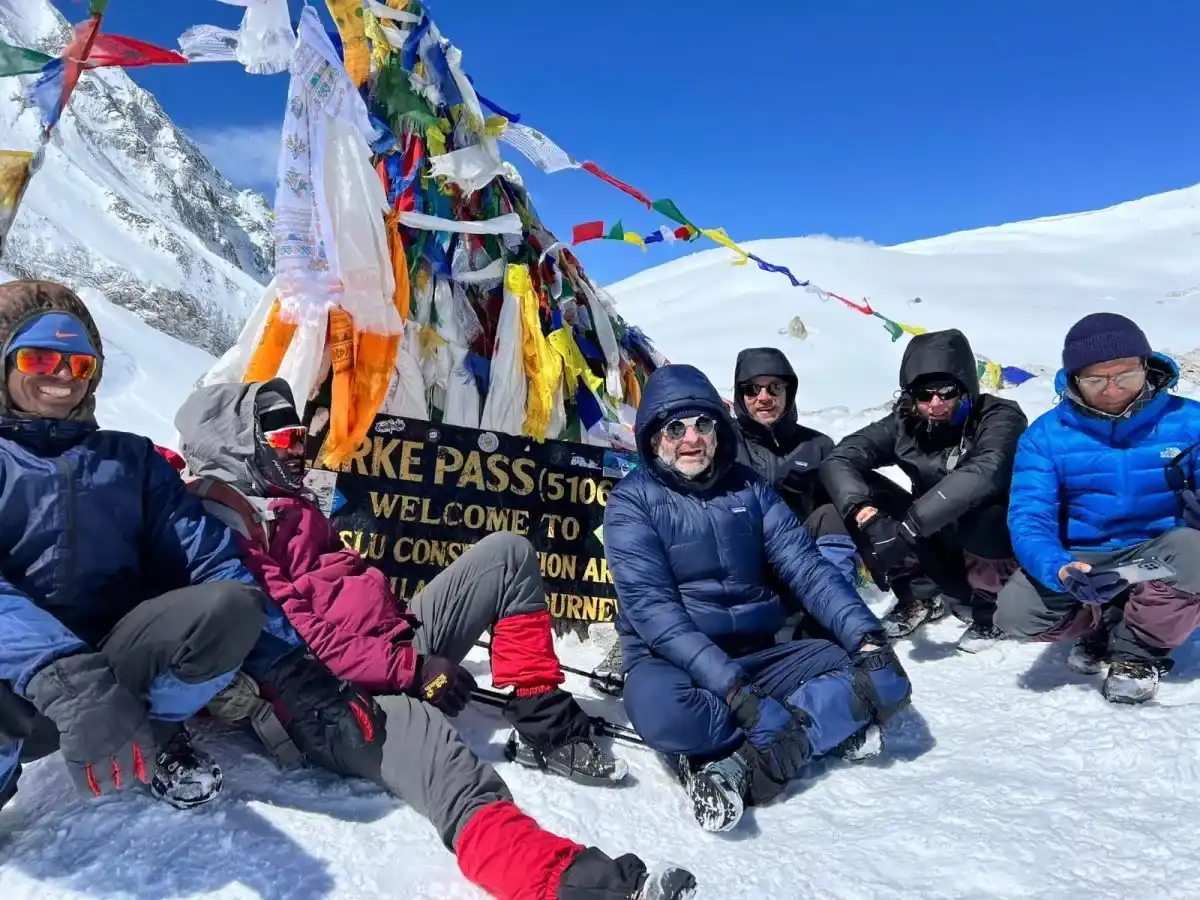 Manaslu Trek is an alternative route to Annapurna Circuit Trekking in the Annapurna region after the development of road access from both sides of the Annapurna mountain range.
Enquire Now